PlayStation Plus is quite popular on the PS3, but there are many people that have not adopted the service, unfortunately with the upcoming release of the PS4, you will be forced to subscribe to the service, if you want to play online on your favourite Call Of Duty game or any other popular online game, Sony introduced this paywall, in what they claim is to support the servers
So those of you who don't have the service, probably wonder what else it offers apart from a forced pay wall, so in this article, i will explain what PS+ offers and why its a great service.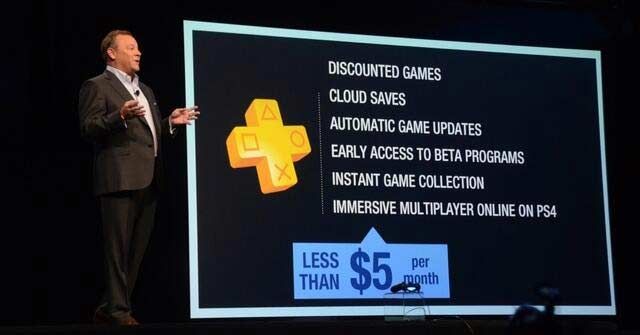 PS Plus
PS+ just like the normal PS Store, is different per region, EU will have games that the US/Canada wont have and vice versa, here are the prices for a yearly subscription:
US/Canada – $49.99(US)
UK – £39.99
EU – €49.99
I am a UK owner of a PS3, but my account is US, here is an idea of why, here are the differences in currencies,
$49.99(US) = £32.09 and €37.34.
So if you aren't interested in add-ons for your UK/EU games, owning a US account, is the sensible route, this definitely was the case three years or more when I created my US account, note that if you are a UK/EU PS3 owner and buy add ons a lot for your games, then the US route wont be the best idea for you.
So what Does PS Plus Offer ?
Instant Game Collection – This is where you get a free PS3 game per month, a free PS Vita game every two months(Here is a list of games from that collection).
Discounts – This is where you get discounts on games, DLC, themes etc, exclusively to PS+ customers, you can get up to 75% of a purchase.
Exclusive Access – This is where you get early access to betas.
Online Game Save Storage – This option lets you automatically upload your games saves to an online cloud service provided by Sony.
Automatic Updates – This allows you to set your console to automatically update the System Software and Game Updates.
Full Game Trials – You can download a full game and play it for a maximum of 60 minutes.
Cons
I would say that the only con, is that the free games are not technically free, they are more of a long term rented game, as in you can own and play the game, for as long as you keep up your PS+ subscription, if at any time you stop subscribing to PS+, you will no longer be able to play these games.
How Do I Get PS+ ?
There are many ways to get PS+, the first thing you will need to do is add credit for the exact amount, you can do so the following ways:
Use a Credit/Debit card.
Buy a PlayStation Network card from a retail store.
Ask a friend to buy you a card/add credit to your account(handy if you are the UK/EU console owner using a US account).
Use websites that sell PSN cards, like PC Game Supply, they take the card, scratch it and email you a photo of the code(handy if you are the UK/EU console owner using a US account).
You can also buy cards that will give you a year subscription to PS+, instead of adding credit to your account.
I Live In The UK – How Do I Create A US PSN Account If I Don't Live There ?
Here is a video tutorial by HolmesInFive that will help you create a US account.

If you are from UK/Europe, you can buy US PS Plus codes at the links below, you wont be charged extra charges, you pay face value, but you will need to add a valid US address, i added the same address that i use with my US PSN account:
1-Year PlayStation Plus Membership – PS3/ PS4/ PS Vita [Digital Code]

3-Month Playstation Plus Membership – PS3/ PS4/ PS Vita [Digital Code]