The very cool developer  cfwprophet posted this on the forum: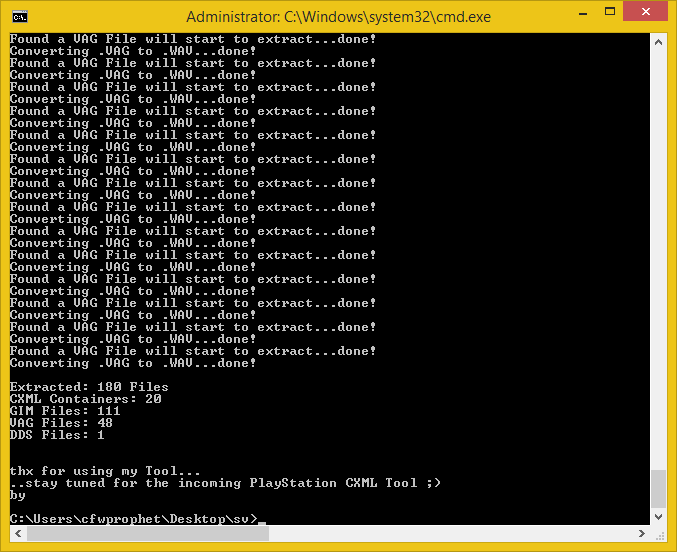 * Simply Vita RCO Extractor* v1.00
What it is?
Well exactly what the name say: It does extract the Data Table of a Vita RCO File and Convert it to there PC view able extansion
And which one are they?
.GIM to .PNG, .VAG to .WAV, .DDS to .GTF
What to do else?
The CXML convertion. But for that i have a own Tool in progress which can also handle then PS3 CXML Container's as well the Vita one.
Additional will the Tool let you re-build a CXML container.
How to use that SVRE Tool?
simply use shell and enter: 'svre -f '
That's it for now…
-Have Fun- your's cfwprophet
Download Simply Vita RCO Extractor
Visit PlayStationHaX Forum To Discuss This Story Here :: Simply Vita RCO Extractor